Click the "Book Now" button located next to the relevant appointment.

Choose the preferred date on which you would like to book an appointment by clicking either an AM or PM time option under the date.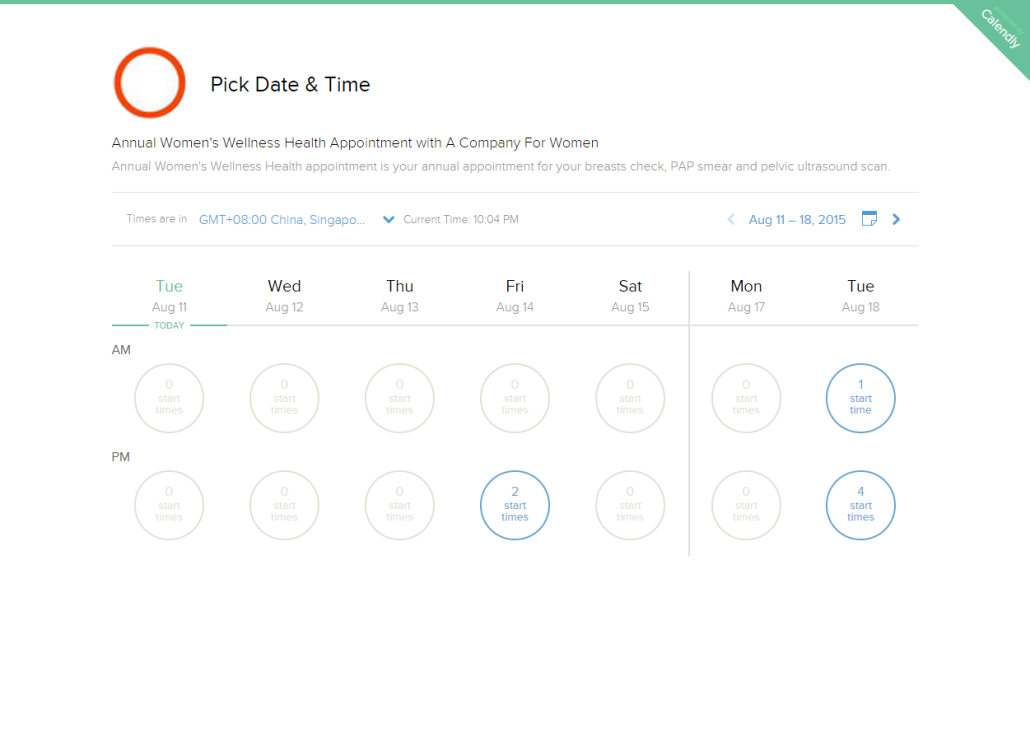 Followed by the time. Choose from the time slots available on the selected date and click "Confirm".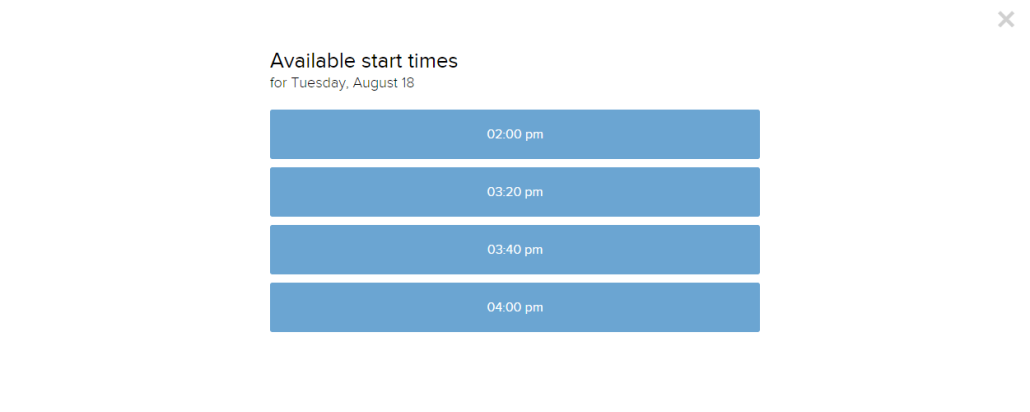 Enter your particulars accordingly. You may leave the Clinic ID empty if you do not have one. Click the "Schedule Event" button once you've completed the form.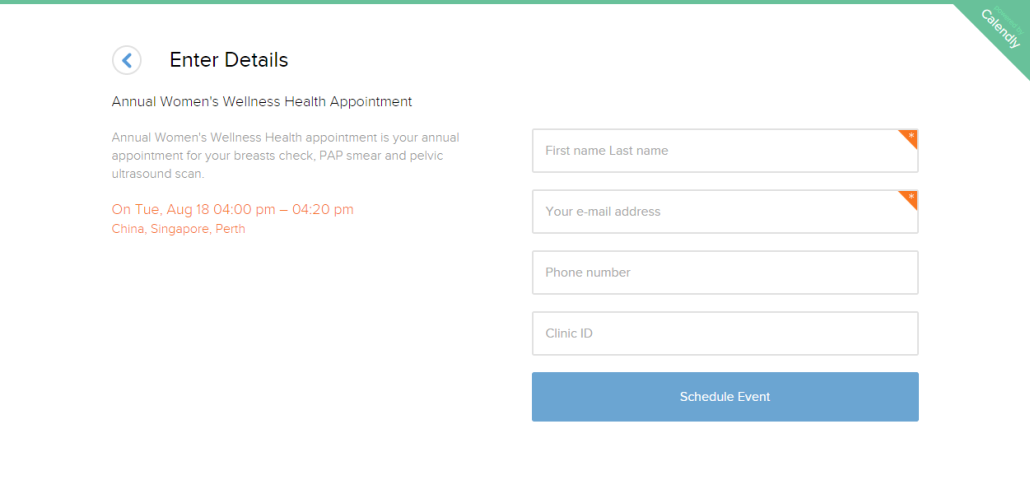 Your appointment is now confirmed. You may add this event to your calendar using one of the provided options or schedule another appointment.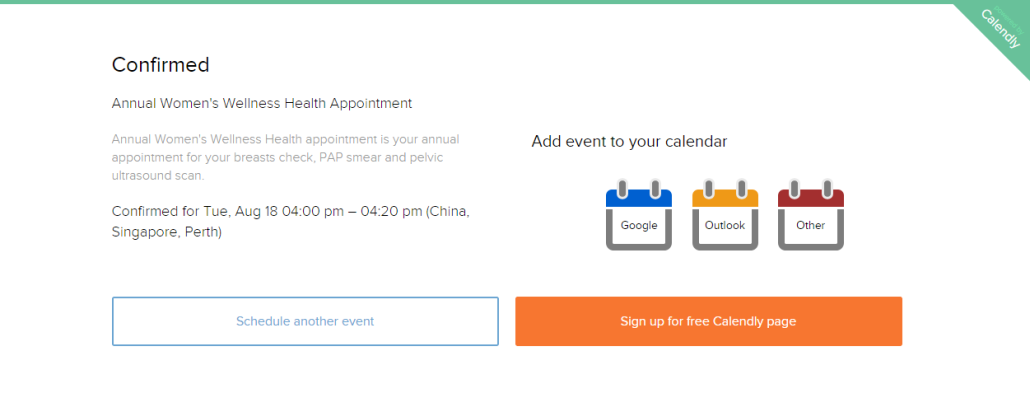 Reschedule or Cancel your appointment
After you have made your booking, you will receive an email confirmation and a reminder email will be sent 2 days before your scheduled appointment. At the bottom of the email confirmation, there will be 3 buttons. Click on "Cancel or Reschedule".

Please provide a reason for cancellation and click on "Cancel event" to confirm.

Your appointment has been cancelled. You may schedule a new appointment immediately by clicking on the "Schedule another event" button.